Could YOU Benefit From Compassionate Support, Understanding And Guidance From Someone Who Has Been In Your Shoes?
Imagine getting to a place where Bulimia eating disorder has slipped away – because you no longer need it – and whilst on that journey you're…
Discovering what you'd love for yourself and your life and are making it happen
Building your confidence and self esteem
Enhancing your health and well-being.
Out of the shadows of Bulimia you are living your life in full colour, have a healthy relationship with food and your body – oh yes! – are feeling vibrant and alive and are in love with yourself and your life.
This is my intention – my vision for YOU.
So How Do You Start Living A Bulimia Free Life?
Well, rather than focusing on your eating disorder and how you'll stop it, beat it, or fix it we will work together, exploring Thoughts, Emotions, Actions and Maintenance and the life-changing effects they can have on you once you understand them.

I'll share with you the one fundamental shift that will change everything for you and you'll discover…
Who you truly are
Your unique gifts, talents and skills
Your life purpose
What you'd really love to create for yourself and your life
This shift, the key to a Bulimia Free life, has amazing empowering results and opens up possibilities that are unavailable to you whilst focusing on the problem – such as why you have Bulimia and how to stop it, or how you can fix or change yourself, to beat it.
Focusing on the problem just keeps you trapped in a never ending cycle of self-destructive behaviour, but as you shift your focus to what you'd love you automatically and effortlessly start creating new thoughts, feelings and actions gently freeing yourself from the old self-sabotaging habits and patterns that have kept you stuck and fearful.
Change Your Life By Changing Your Thoughts.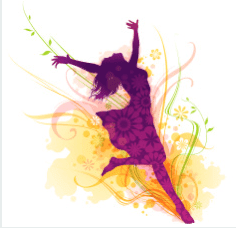 This is not about working on or changing your negative thoughts, feelings or behaviors which can be another trap that keeps you from living a life you love.
Nor is it about reprogramming your mind to get rid of negative beliefs.
Neither is it about me telling you what to do and how to live your life. It is not about being forced to stop your behavior – I know no one could have 'made' me stop.
My job is to create a safe place for you to discover the wisdom inside yourself – the wisdom that is already there – to explore all you can be and to provide you with the support and accountability as you take steps towards the life you truly want.
I'll share with you all that I've learnt on my journey to recovered and beyond including how to use the elements of T.E.A.M so that you…
Reconnect to your authentic self and your innate gifts – those that you were born with
Create choices for yourself and your life that are truly aligned with who you are, choices that are exciting, inspiring and empowering
Create strong underlying structures that support you in your life
Shift your focus at will rather than be caught up in self-defeating thoughts and behaviours
Use your emotions as an empowering tool rather than be at the mercy of them or feel that you have to act them out.
You do not need fixing and there's nothing fundamentally wrong with you – you've simply made some wrong choices. And some of the choices you've made have put your body and mind at war. But through our coaching sessions, you will be able to get yourself back on track.
What Is Coaching And How Can It Move You To Where You Want To Be?
Coaching is a method that holds you, the client, as being whole, resourceful and creative and that you already hold within you all the answers you need.
It involves client and coach working together to discover the life you'd really love and because this is different for everyone, I offer tailor made services where I work closely with you at whatever pace and in whatever way is most comfortable for you.
Taking Your First Step Towards Reconnecting With Your True Self.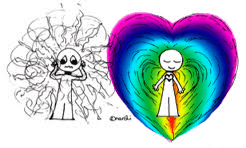 I understand how difficult taking the first step and reaching out for help can be, so I can provide coaching over the telephone or via Skype, so you can work with and be supported by me from the comfort of your own home. However, if you want (and depending on where you live) we can meet up.
There are many types of Bulimia support and finding the right one for you can make all the difference when it comes to a full recovery, so get in touch with me today and see if working with me is the right approach for you.
For more information and to schedule a complimentary session with me, simply complete the form on the contact page and I'll get back to you.
Remember Bulimia won't stop by itself –YOU have to take action!
Disclaimer
Please note that coaching is not therapy, although it can be therapeutic. Nor should it be interpreted as medical advice, or as a substitute for professional medical treatment, services or psychological care. Neither is it intended to diagnose, treat, cure or prevent any disease.
It is vital that you talk to your physician or a qualified mental health professional regarding eating disorder symptoms and treatment or for any medical or mental health condition.